Bring the cloud to your data center in less than 90 days
Calling all data center operators:
Once deployed in your data center (90 days), Megaport Reach enables the customers living in your DC to connect to over 1,000 clouds/service providers/data centers in less than 60 seconds. 🤯
📈 Why? Attract new customers to your data center and help retain your existing customers whilst giving them global reach to everything that matters.
Our 2,800+ global customers will instantly be able to access your locations on the platform.
🌟 When you go live, we will make a big splash with global marketing, social launches, joint sales activities, and promotions!
📞 Contact us, and our team will scope your DC and arrange for deployment anywhere in the world taking you live in 90 days.
Meet the speakers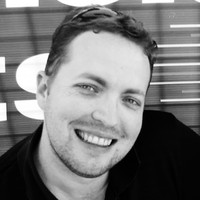 Jason Bordujenko
Head of Solutions APAC

Jason has worked at Megaport for over 7 years he has been a Solutions Engineer. He brings 22 years of IT&T experience across various disciplines. Highly skilled in areas of technical management, people management, inter-personal communications and customer support.
View Jason Bordujenko's Linkedin >

Vincent English
Cheif Executive Officer & Board Director

Vincent English works at the forefront of innovation in the tech industry. His 15 years of combined international finance and operations experience in telecommunications, along with his ability to build high-performing teams, has seen Vincent become an influential figure in the connectivity space.