Enterprise IT departments use Network as a Service (NaaS) to build resilient, cloud-based digital infrastructure.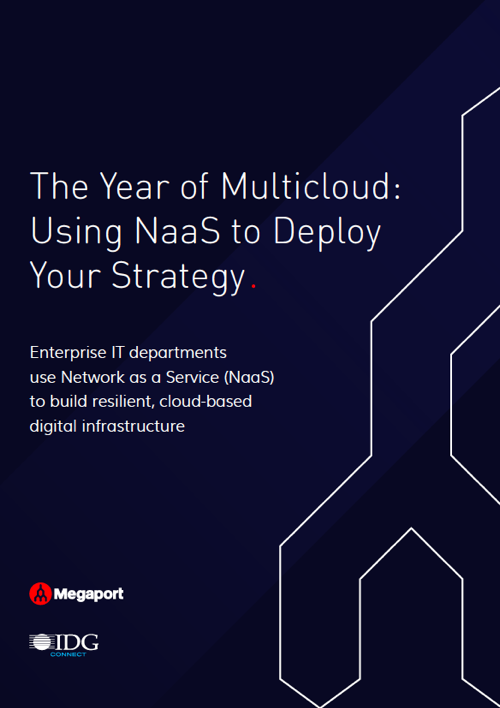 Research from IDC projects that 2021 is the year of multicloud, with 90% of enterprises around the world relying on a mix of multicloud and legacy platforms to meet their infrastructure needs.
Download the study to get technical and operational insights to evaluate your firms' specific needs regarding cloud networks and connectivity platforms.
This paper, commissioned by Megaport, looks at how organizations will optimize their multicloud deployments to achieve improved application performance by using Network as a Service (NaaS) platforms with:
Software-Defined Networking (SDN)

Network Function Virtualization (NFV)

SD-WAN connectivity
Single Column Layout Text Area
Buaerum quatur autem solupta imillandes am eatur adis re veliquas ex el exerferspero nis delendit, nesedisi idebitibus, a sum et evenia et quos explaut moluptae. Nequata tiunt, si ut alici bearum volum re volor.